On Stream
Chatted about all the things: keyboard, my new obsession with genetics on a click pet site and possible new programming project, VIM, enums, maths ew.
Bbys first ENUM
Fixed bug where I forgot to return if user had opted out of streaks
Cleaned up Attendance classes & Raid classes
Shuffling chat messages to their own class
Did a test to see if GameEntries dictionary is case sensitive
Used the TryGetValue and learned about out parameters
GameJamEntries does not add entries that have the same username to avoid breaking dictionary
Stats
Stream Duration: 5h59m
Average Viewership: 49
Max Viewers: 68
Live Views: 890
Unique Chatters: 57
Followers: 12
Subscriptions: 6
Bits & Tips: 97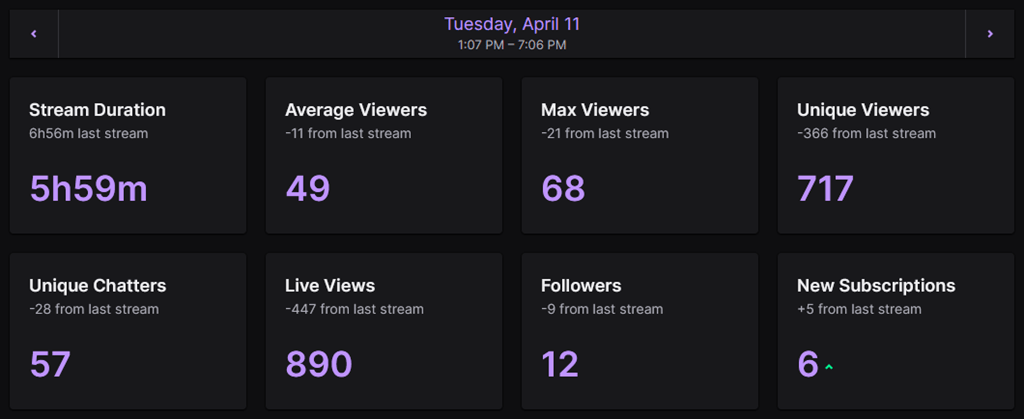 ---
Gratitude Board
azzz_zzza for the sub!
TheTonyKano for the bitties!
Mahsaap for the bitties!
---
Raided
Thanks to the suggestion of yours truly, we sent the koimmunity over to hang out with OOPmarie – a coworking streamer!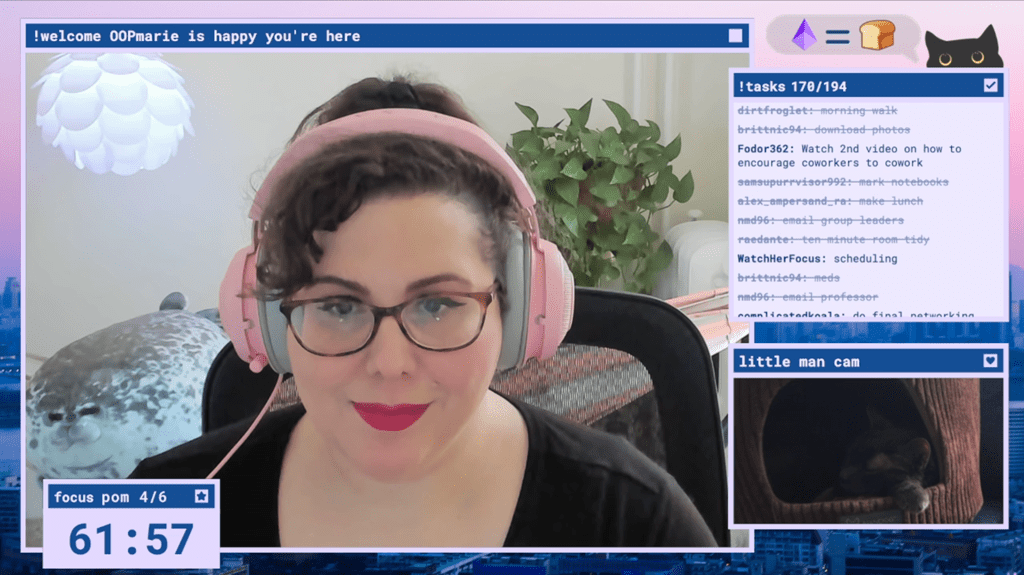 Next Stream
Next stream will be on Thursday, April 13, 2023 at 1PM UK.
SEE YA THEN!