On Stream
Happy St Pattys Day! 🍀🌈💰 (I did not wear green)
Just chattttinn
Learning Websockets & SignalR to implement OBS Websockets at some point
Koimmunity named new dragon Horace
Working on the logic to start a Twitch poll, struggled for an hour trying to wrap my head around converting a list into an array of a Choice object 😭
Raid poll logic done?? I THINK?? NOW WE TEST
OH SNAP RAID POLL LOGIC WORKS! Bot can now take the three suggestions and set those as poll options, create a multistre.am link to share streams to display on overlay. When poll completes, it returns the results and pulls the winner! And for those who wanna troll with ties – IT PICKS A RANDOM FROM TIES.
Fixing possible async issue with getting refresh tokens
Found a bug because !null 😠
Realized the released version of the bot crashed for an hour because I didn't catch the exception if Oauth token expires 😂
Talked about edge case scenarios of streamer that was a raid candidate goes offline between voting and selection. Streamer who TIED but lost to random bot selection RAIDS ME. WHAT ARE THE ODDS.
Added extra logic where bot posts raid message, a link to the streamer in case they get left behind, starts the raid AND updates the stream title with who we raided and when to expect the next stream!
Gotta fix the overlay for the raid scene cause its janky 😂
Stats
Stream Duration: 8h38m
Average Viewership: 45
Max Viewers: 67
Live Views: 1410
Unique Chatters: 80
Followers: 39
Subscriptions: 9
Bits & Tips: 0
---
Gratitude Board
Thanks TheBookSnail for gifting a sub to the koimmunity and scaring the living daylights out of me. WAS THE 500 POINTS WORTH IT?
Thanks CodedBeard for the array help
Thanks CodedBeard & Weitlol for task delay helps
Thanks TheDLeeTv for the prime sub
Thanks copynightmare for the sub and for gifting subs to the koimmunity!
BluishGreenProductions for the raid!
Thanks Fisbyte for helping rubber duck code.
---
Raided
Thanks to the suggestion of TheBookSnail, we sent the koimmunity over to hang out with Jen_TheHuman! She was celebrating St Patty Day dressed in green, drinking Guinness, and predicting with chat when green ducks will appear in Placid Plastic Duck Simulator! 🦆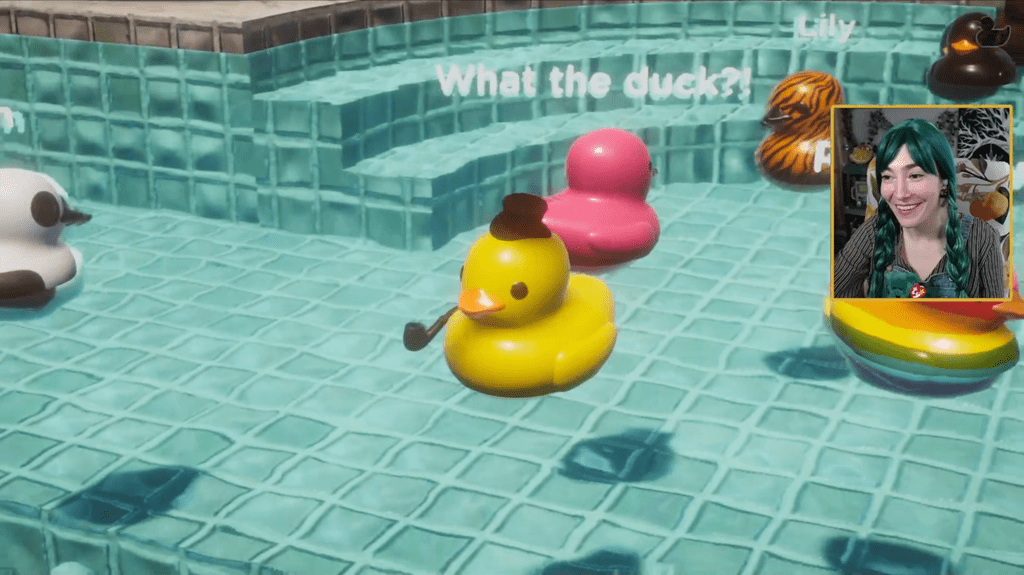 Next Stream
Next stream will be on Monday, March 20, 2023 at 1PM UK.
SEE YA THEN!