On Stream
First day of running Koishibot on the stream!
Found one edge case bug before the stream even started 😂 If the stream is not live and its the first time running, the attendance module is on as soon as the bot is connected and crashes when it tries to write to the db but there it no date to check against. Oops.
Stream went offline randomly?? Twitch plz.
Spacey3D wants to hit 100 streak and is bullying me into having the old bot run for another month.
Ranted about website password UI things
Planning out the Twitch Raid logic and UI design that I'll be working on this month
KoishiBot managed to run the entire stream without any issues?? Wowee, I'm impressed! Only thing it didn't seem to do was write the stream info at the end of stream and post a message in chat, so will need to look into that.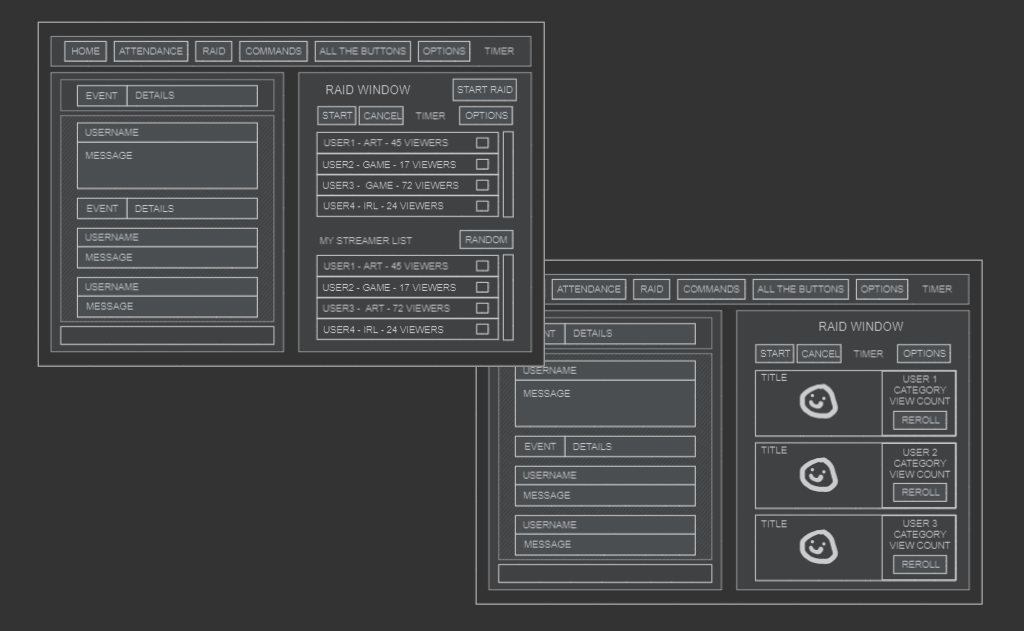 Stats
Stream Duration: 6h10m
Average Viewership: 36
Max Viewers: 56
Live Views: 939
Unique Chatters: 66
Followers: 13
Subscriptions: 2
Bits & Tips: 0
---
Gratitude Board
Spacey3D for 39 months of subadubs!
Overstartched for subbing for the very first time!
MarcMagus for blocking me so I could test if what happens if I try to raid a streamer that doesn't allow raids
---
Raided
Thanks to the suggestion of Jeffery_Lindsey, we sent the koimmunity over to hang out with Numbur4! He was working on a digital piece of his communities top 6 Pokemon! M4rk has recently gone on the self employment journey and has setup a shop for his art if you'd like to support an artist!
Next Stream
Next stream will be on Friday, March 3, 2023 at 1PM UK.
SEE YA THEN!