On Stream
WINDOWS UPDATE SHENANIGANS. A reminder to myself to check that the audio works before starting a stream because this happens after EVERY Windows update.
Also had to download the latest Beta version of Streamer.Bot as the previous version could no longer connect to the Twitch PubSub – my automatic break scene swap relies on this 😅
Continued work on the Image Crop & Resize tool. Initially planned on keeping everything to one window for the sake of simplicity, but ended up moving the settings to open in a new window
Stats
Stream Duration: 7h23m
Average Viewership: 43
Max Viewers: 63
Live Views: 1129
Unique Chatters: 67
Followers: 15
Subscriptions: 0
Bits & Tips: 100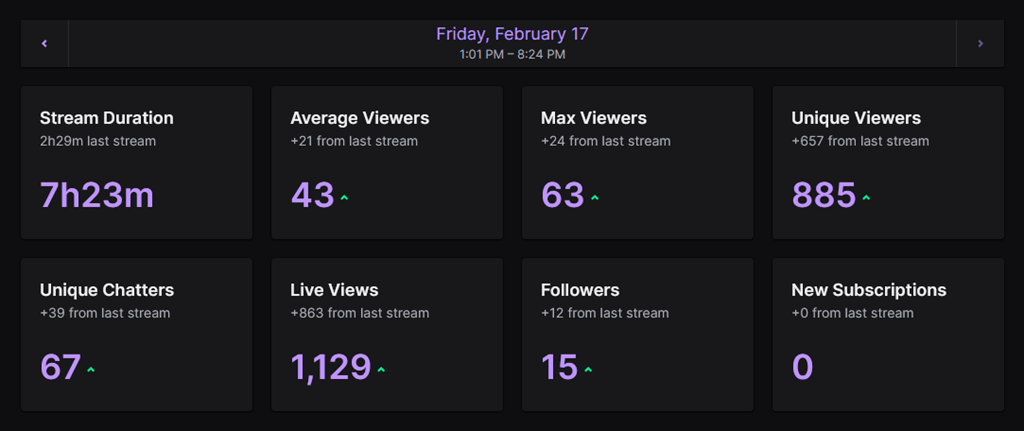 Gratitude Board
TheBookSnail for cheering with 100 bitties!
Raided
Sent the koimmunity to hang out with Fanaticure! She was creating gorgeous fluid nail art using ORLY nail polishes. She also co-hosts a podcast chatting about streaming and nail polish called Two Lacquered Ladies!
Next Stream
Next stream will be on Monday, February 20, 2023 at 1PM UK.
SEE YA THEN!