On Stream
Recapping what happened in the last week
Looking at why the point redemption thingy doesnt work D:
Realized that the debug version of the bot and the release version of the bot use different app IDs which means I can't modify a point redeem made by the release version on the debug version.
Hooked the handler to do all the stream start up things when TwitchClient connects
Enabled Attendance for debug mode to test the things
Looking at bug with caching!
Attendance seems to work fineee now?
Fixed a typo with one of the streak commands – attendance commands can be triggered with !streak and !steak versions
Testing the point redemptions – fixing repo bug
Apparently we have to use update with a 1:m/1:m relationship – who knew.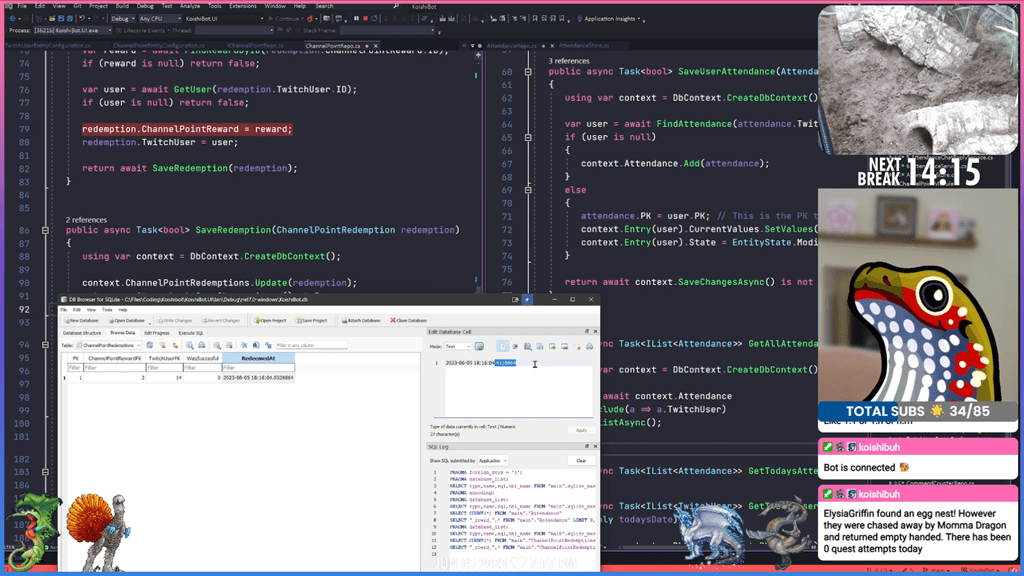 Stats
Stream Duration: 7H18M
Average Viewership: 54
Max Viewers: 83
Live Views: 1465
Unique Chatters: 77
Followers: 16
Subscriptions: 2
Bits & Tips:
---
Gratitude Board
Spacey3D for the sub!
HAMhamReborn for the 4 month prime sub!
TheDevDad_ for the raid!
Overgrowncarrot1 for the raid!
Anonnonymous for the sub!
Kuviman for the raid!
JishTheViking for the prime sub!
Quasky for 10 months of subbadubs!
ukmadLZ for the raid!
---
Raided
Thanks to the suggestion of yours truly, we sent the koimmunity over to hang out with DragonSpirit_Games while they worked on their project Gaia, a Greek mythology inspired game that features his daughter as the main character!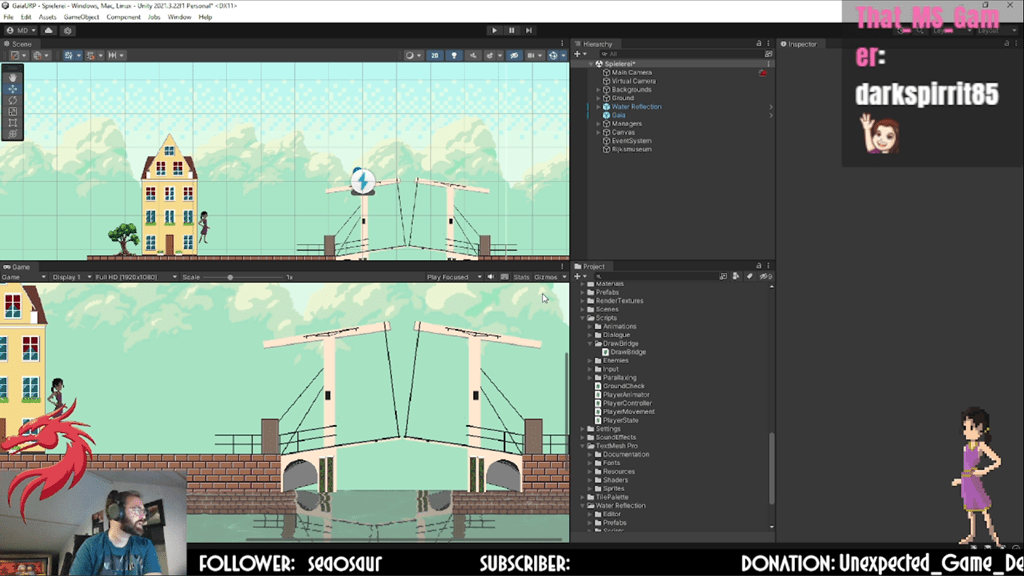 Next Stream
Next stream will be on Tuesday, June 6, 2023 at 1PM UK.
SEE YA THEN!