On Stream
Talked about Twitch topics: raid settings & ad revenue
Superlong story time of last night's The Apprentice UK episode
SINGLETON ALL THE THINGS – or at least trying to decide if I should switch some of my singleton classes to transient
Tried calling disconnect on TwitchLib's PubSub & Client when pressing disconnect button, but doesn't actually disconnect as it "reconnects" after a few seconds. Looks like a known issue. Welp.
Finalizing design for Activity Feed ViewModel – which hopefully I dont end up changing my mind about
Abandon everything to watch video about Vertical Slice Architecture by Jimmy Bogard.
Started reorganizing files and breaking all the things
Stats
Averaged 40 viewers over 7h13m with 71 chatty kois!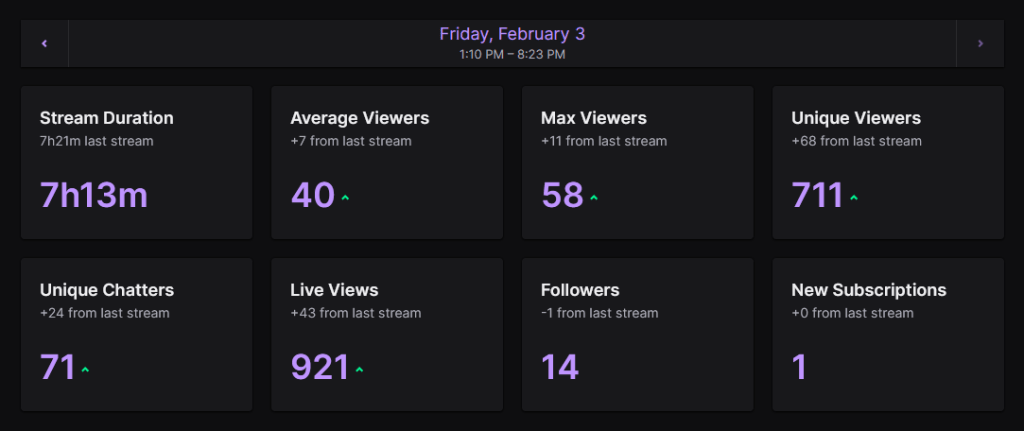 Raided
Thanks to the suggestion of MarcMagus, the koimmunity voted to hang out with PianoBlook, who was playing Slay the Spire with a tricycle challenge spin!
Next Stream
Next stream will be on Monday, February 6, 2023 at 1PM UK.
SEE YA THEN!
♥ Elysia